The biggest Pickleball club in Phuket
One of the fast growing sports in the world at your doorsteps !
BOOK NOW
Pickleball Phuket Club in Kathu provides its guests and members with a private experience, brand new amenities, and opportunities for social and recreational enjoyment. 4 open air Pickleball courts specially designed to cater to the increasing demand, and a fun and healthy retreat for members and their guests.
Memberships are open to everyone, from beginners to experienced players.
OPEN PLAY on all 4
courts
starting at ฿200 per person
Open Play

is

a social game where all players on the courts are invited to participate together, take turns rotating in games with others who have also joined the session

If you wish to reserve the court to yourself and your players, please BOOK for Private Court Rental
We are here to provide you with a professional & friendly club environment to develop your Pickleball skills, supported by a strong local passionate community, and a professional staff.
We thrive to enhance your skills, help you stay healthy and happy, while enjoying strong ties with your friends and our local community.
So let's have fun !
Pickleball is a racket/paddle sport that was created by combining elements of several other racket sports. Two or four players use solid paddles to hit a perforated polymer ball over a net. The ball is much like a wiffle ball, with 26–40 round holes.
A pickleball court is like badminton, with a net like tennis, and the paddles are similar to those in table tennis.
There are thousands of pickleball tournaments throughout the world as well as numerous international championships.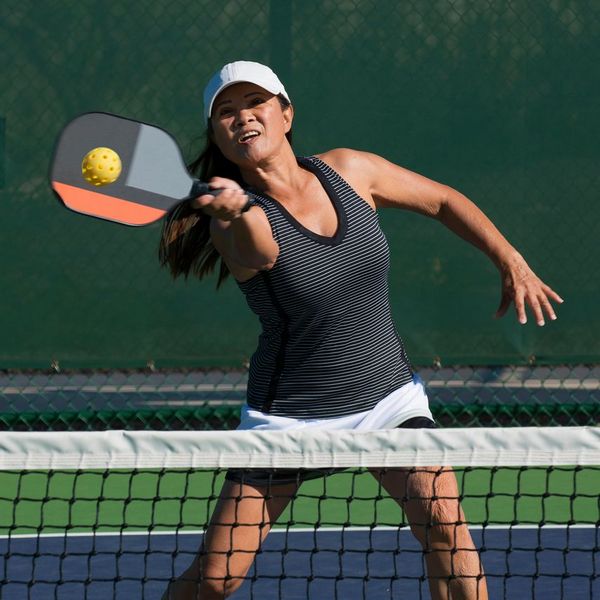 Pickleball Phuket Kathu Club is located 5 minutes from the popular Central Festival shopping mall and a 15 minutes drive to Patong. 
You can check our Google Map for directions. 
Do not hesitate to drop by at any time. We are open daily from 8AM to 9PM. 
So we hope to see you soon!